---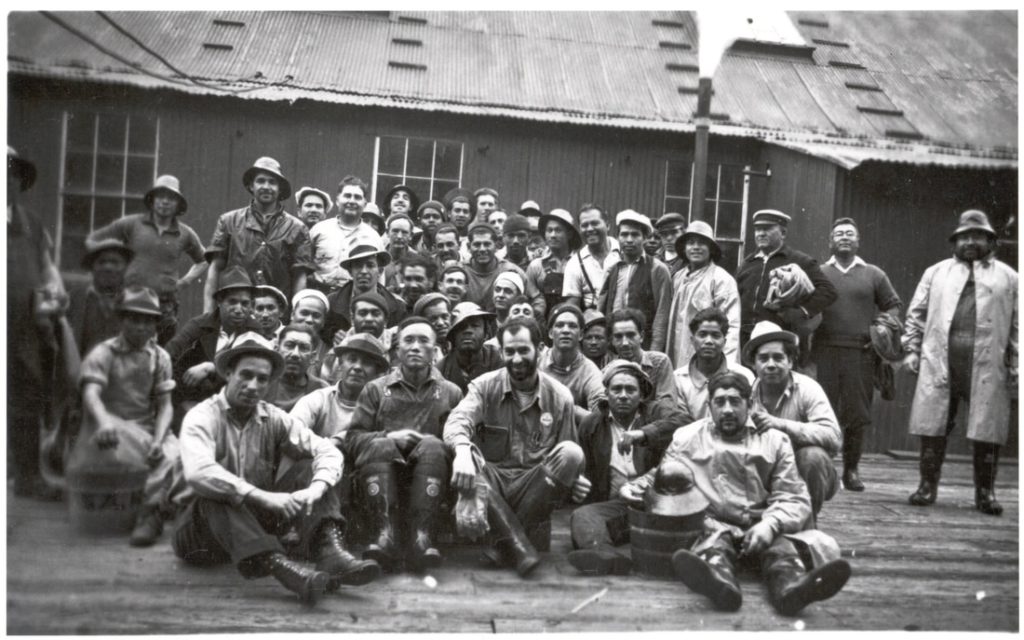 OUR MISSION
"THE NN CANNERY HISTORY PROJECT WILL PRESENT TO THE PUBLIC AN INTROSPECTIVE, UNIQUE, AND COLORFUL DEPICTION OF CANNERY PEOPLES' LIFEWAYS AND HISTORY—TO DO AS JOHN STEINBECK ONCE WROTE: "TO OPEN THE PAGE AND LET THE STORIES CRAWL IN BY THEMSELVES."
KATHERINE RINGSMUTH | NN CANNERY PROJECT DIRECTOR
The NN Cannery History Project is a collaboration between Alaska Association for Historic Preservation, Tundra Vision: Public History Consultants, and Trident Seafoods to collect, share, and preserve the stories of the diverse, and often invisible, cannery workers whose activities are reflected by and embedded in the industrial landscape contained within the 129-year- old NN Cannery at South Naknek, Alaska.
Whether they came from China, the Philippines, or simply upriver, cannery people found dignity through their laborious interactions and forged a deep connection to the surrounding environment. Their diverse traditions left a mark on Alaska history and culture. Their work mattered.
Our aim is to collect, preserve and promote the stories of cannery people; to include those stories in the development of educational programming, historic preservation projects and museum exhibits; and to ensure that the collected information will be made accessible to the public so that the lives of cannery people everywhere will be better understood and valued.
AAHP is proud to partner with Tundra Vision, Alaska State Museums, Trident Seafoods, the National Park Service, and private entities and individuals on the NN Cannery History Project. Through federal grant funding and generous agency and private donations, this collective effort will compile archives and document stories of those of us that spent time in the glorious and wondrous setting of Bristol Bay processing the bounty of the sea, to be sent worldwide.
Tundra Vision Project Proposal Feb 2017
Website: https://nncanneryproject.com/
Contact
Project Director: Katie Johnson Ringsmuth, PhD
Tundra Vision: Public History Consultants
907-830-2251
[email protected]
https://www.facebook.com/TundraVision