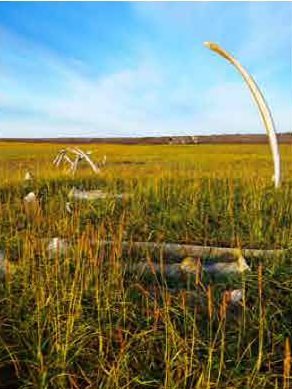 WHAT IS A CONSERVATION EASEMENT?
Ownership of a piece of property is often described as a "bundle of rights." These rights include the right to occupy, use, lease, sell, and develop the land. A conservation easement involves the exchange of one or more of these rights from the property owner ("the grantor) to someone who does not hold title to the property ("the holder or grantee"). A conservation easement grants to the holder certain rights regarding the use of the property for specified conservation purposes while the title to the property and all other uses of the property remain with the private property owner.

Typically the rights granted to the holder are the right to restrict certain uses the owner otherwise has the right to exercise. All easement documents are individually crafted by the owner(s) and the Alaska Association for Historic Preservation adhering to the State of Alaska's Uniform Conservation Easement Act (AS 34.17). An easement is a legally binding covenant that is publicly recorded and runs with the property deed for a specific time or in perpetuity. Each easement is tailored to the unique situations of each owner and property, and can therefore, vary as to what future uses are restricted.

An easement does not grant ownership and does not absolve the property owner from traditional owner responsibilities, such as property tax, upkeep, maintenance, and improvements. A conservation easement is a voluntary property-protection tool that is privately initiated.
For more information please see the documents below: